Welcome to the Glen Ellyn-Wheaton Chorale
The Glen Ellyn-Wheaton Chorale has been providing an eclectic mix of choral music for Chicago's western suburbs for more than 30 years. You'll find everything from the classics to jazz to spirituals on the Chorale's concert programs—all performed by people who love to sing! The Chorale is home to 50-60 singers from a variety of backgrounds. Our goal is to enjoy and appreciate the gift we have in music, and to bring that gift to you in our concerts. We hope to see you in our audience very soon!
Introducing Our New Staff Member!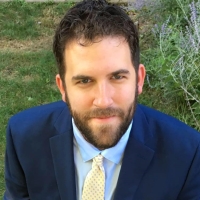 The Chorale is very pleased to introduce our new Accompanist and Ensemble Director, Mac Willaert.
Mac studied music at North Central College in Naperville (IL) and has worked extensively with Dr. Ramona Wis, founding director of our own Glen Ellyn-Wheaton Chorale.
Mac's experience has included accompanying and working as a substitute director at Rosary High School in Aurora, as well as acting as assistant conductor of the choral program at North Central College, where he has directed a number of vocal ensembles. He currently is serving as staff musician at Oswego Presbyterian Church.
When asked what he was looking forward to this year, Mac stated, "As a long-time choral musician, I am so endlessly excited and optimistic about what lies in store for the Chorale and Ensemble. Having had the chance to interact with the group a bit, I feel very strongly that the group can head in a very strong direction, and I can't wait to get started with these singers."
Welcome, Mac!
Featured Video
The Cloths of Heaven by René Clausen, commissioned by the Glen Ellyn-Wheaton Chorale and performed in its world premiere on May 6-7, 2016 at College Church in Wheaton, Illinois.