Welcome to the Glen Ellyn-Wheaton Chorale
Exciting News About Our Upcoming Spring Concerts!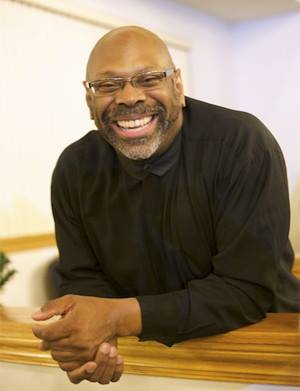 The Glen Ellyn-Wheaton Chorale has some exciting news! Composer, conductor, educator, church musician, organ performer, adjudicator, and workshop clinician Dr. Keith Hampton (affectionately known as "Doc") will join the Chorale to conduct his piece Celebrate! during our upcoming spring concerts on Friday, May 10 and Saturday, May 11 at College Church in Wheaton.
Hampton took time away from his busy schedule to attend the Chorale's rehearsal on March 26th to conduct the group in singing his title piece.
"Doc's visit to our rehearsal brought the Chorale to life!" said Greg Wheatley, the Chorale's Musical Director. "As I stood back and watched, it was clear to me that the singers were having a wonderful time engaging with the music under his direction. Celebrate! is the second piece by Doc Hampton that the Chorale has sung (True Light is the other). We've enjoyed both! But having the composer come and help us bring his own music to life is a great treat—sort of the 'icing on the cake'!"
The spring concerts, "Celebrate! A Tapestry of American Music," feature an all-American program, with music ranging from folk to spirituals, as well as music from American composers Morton Lauridsen and Dan Forrest. You won't want to miss these concerts! See our Tickets page for more information and purchasing options!