You are here:
Home
About Us
Musical Leaders
Music Director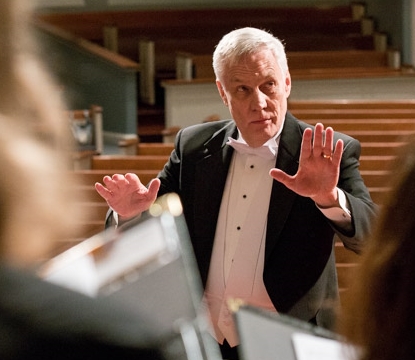 Greg Wheatley has conducted the Glen Ellyn-Wheaton Chorale since 1997. Greg received his Bachelor's degree in music from Spring Arbor College and holds a Master's degree in music theory from Michigan State University.
In addition to directing the Glen Ellyn-Wheaton Chorale, Greg is the Director of Music at New Covenant Church in Naperville (IL). He loves helping others understand and enjoy music and has been teaching as Guest Lecturer in Music Theory at Wheaton College for a number of years. He has also served on the adjunct faculty at Moody Bible Institute and has taught at Concordia University Chicago.
Greg is a veteran radio broadcaster, recently completing 22 years with Moody Radio. For many of those years he hosted Sound of Majesty, a nationally syndicated program of hymns and sacred classics, and Prime Time America, an afternoon drive-time magazine program.
Greg and his wife, Jennifer, make their home in Wheaton, Illinois. They have three grown children and four utterly adorable grandchildren.
This email address is being protected from spambots. You need JavaScript enabled to view it.