Tickets for WINTERSONG 2019: Christmas with the Glen Ellyn-Wheaton Chorale may be purchased online through PayPal, using your credit or debit card or your PayPal account. Select the concert date and type of ticket below.
NOTE: A $1.00 online handling fee is included in the price of each ticket. Online sales at the advance ticket prices are available through December 5.

Tickets purchased after November 28 will be held at our Will Call table for pickup upon arrival.
Friday, Dec. 6 at 7:30 p.m.
Saturday, Dec. 7 at 3:00 p.m.
Take our beautiful music home with you! Pre-order a CD of WINTERSONG 2019, professionally pre-recorded by the Chorale and Ensemble!
$19.00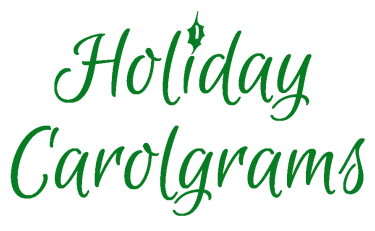 Give the gift of song this holiday season! We'll call your friends and family and serenade them with a carol from our WINTERSONG concert. Visit our Carolgram Shop to add this unique gift to your order!
Become a Friend of the Chorale!
Add a donation to your order and help us continue to bring quality choral music to our concert audiences! (Find out about the many benefits of sponsorship by visiting our Support the Chorale page.)