You might remember Skitch Henderson as the witty pianist and conductor on "The Tonight Show Starring Johnny Carson" in the 1950s. Skitch left Hollywood to establish The New York Pops in 1983.
He commissioned Randol Alan Bass to compose a setting of the Gloria for his New York group. Bass is a noted pianist, singer, conductor, and advocate for non-professional musicians. Prestigious ensembles throughout the United States have performed his compositions.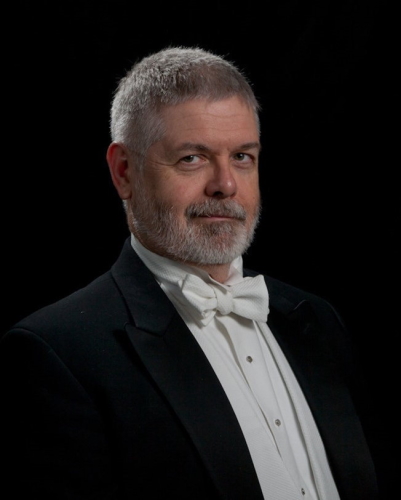 Bass's Gloria continues to be one of the most critically acclaimed works for the holiday season. This rhythmic yet lyrical setting of the traditional Latin text has immediate appeal—familiar, comforting, bold, and fresh. Singers love to sing it, and audiences love to hear it.
Skitch conducted the premiere of this splendid piece at Carnegie Hall in 1990. Since then, it has been programmed by musical ensembles around the world. And now, it will be the exciting opener of GEWC's December concert.
Genuine Brass, a local professional ensemble, will accompany the Chorale. This is the first time since the pandemic began that we have the joy of performing with brass instruments. They will light up the stage with their artistry, and I can hardly wait for us to perform with them.
It's going to be a thrilling season, and Bass's Gloria is only the beginning!
Jennifer Whiting
Music Director, Glen Ellyn-Wheaton Chorale