Welcome to the Glen Ellyn-Wheaton Chorale
The Glen Ellyn-Wheaton Chorale has been providing an eclectic mix of choral music for Chicago's western suburbs for more than 35 years. You'll find everything from the classics to jazz to spirituals on the Chorale's concert programs—all performed by people who love to sing! The Chorale is home to 60-70 singers from a variety of backgrounds. Our goal is to enjoy and appreciate the gift we have in music, and to bring that gift to you in our concerts. We hope to see you in our audience very soon!
Introducing Our New Director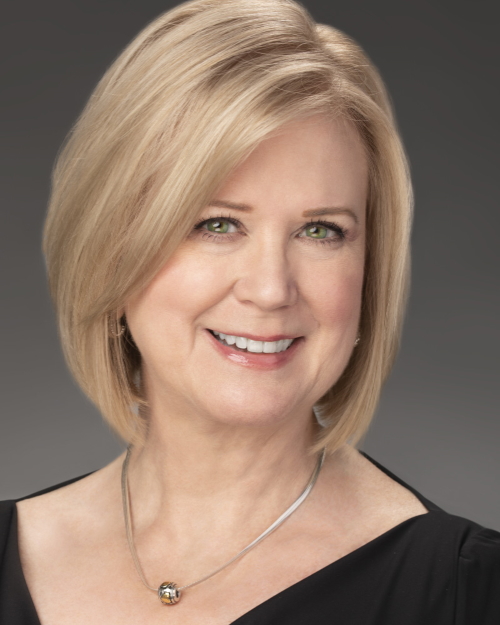 The Glen Ellyn-Wheaton Chorale is pleased to announce that Jennifer Whiting has been appointed as our new Music Director. She assumes the position from retiring director Greg Wheatley, who led our Chorale for 24 years.
Jennifer says, "I have always admired GEWC—their artistry, their ideals, and the joyful experiences they bring to the community. I am honored to help carry forward their great traditions and to lead them in new musical adventures."
Jennifer earned a bachelor's degree in piano and English from Rockford College, a master's degree in choral conducting from Northern Illinois University, and a post-master's performer's certificate also from NIU. She has decades of experience directing auditioned and non-auditioned choirs and has served as the Director of Music at Gary United Methodist Church in Wheaton since 2014.
She looks forward to working with the returning members and hopes that many new voices will audition. "After a long absence from singing, we are eager to join our voices together, to hear the overtones in the room, to tune our chords and shape phrases—to make music! And there is no better time to use our music to bring hope and beauty so desperately needed in the world today."
Welcome, Jennifer!
On May 14th we were pleased to present SEASON OF HOPE, this year's virtual rendition of our annual spring concert. If you missed the premiere, or would like to enjoy the concert again, it's available here for your viewing pleasure!
The concert contains a blend of new pieces we produced virtually—featuring our full Chorale, our smaller Ensemble, and a collaborative work with the Chicago Community Chorus directed by Keith ("Doc") Hampton—plus a few specially selected songs recorded during past spring concerts. We believe this stunning presentation will bring hope to your heart as we celebrate being able to make music together during these unusual times!
If You Enjoyed the Concert...
Our annual spring concert was virtual this year, presented free of charge on our YouTube channel. As you can imagine, a production like this brings extra costs such as hiring skilled production people. Would you consider supporting the Chorale as we endeavor to keep music alive during these unusual times? Please visit our Support the Chorale page. There you can become a "Friend of the Chorale" and make a donation if you enjoyed our virtual concert. Thank you! We miss seeing you in person and hope to be with you again very soon!
Wintersong 2020: A Virtual Christmas Concert
We were pleased to present our annual Wintersong concert in virtual mode last year! The concert contains a blend of new pieces we produced virtually, featuring both our full Chorale and our smaller Ensemble, plus a few specially selected songs recorded during earlier Wintersong concerts. We hope you'll enjoy revisiting this festive presentation!
A Word of Thanks
The Glen Ellyn-Wheaton Chorale has received a COVID-19 Response Fund Grant from DuPage Foundation.
The Chorale was one of 24 DuPage County not-for-profit organizations with a program specific to the arts to receive a grant through DuPage Foundation's most recent COVID-19 Response Fund grant program, due to the advocacy efforts of Arts DuPage, the Foundation's initiative for all things art in the County.
With help from Arts DuPage Advisory Committee member Sheila Rutledge, who is also a DuPage County Board member, the Foundation was able to secure and grant $300,000 in Federal Coronavirus Aid Relief and Economic Security (CARES) Act funds from DuPage County.
Through a speedy, but thorough, grant process, a small working group of DuPage Foundation volunteers evaluated 27 grant applications based on specific criteria required for CARES Act Funds to meet the deadline.
From the start of the pandemic through the end of 2020, DuPage Foundation awarded $1.7 million on behalf of donors and the community to area not-for-profits from the DuPage Foundation COVID-19 Response Fund developed and funded last spring in five rounds of grant funding and due to contributions from hundreds of residents, businesses, and other organizations.
Our appreciation and thanks to those who made this grant possible for the Glen Ellyn-Wheaton Chorale.