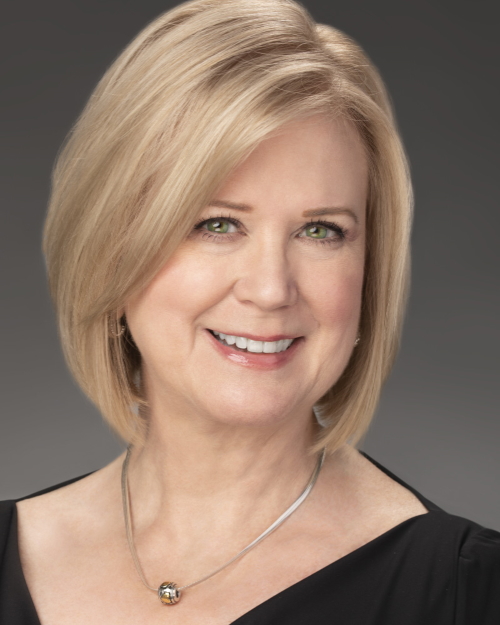 Jennifer Whiting joined the Glen Ellyn-Wheaton Chorale as Music Director in 2021, just as the country was emerging from the pandemic and our freedom to sing together was being restored. She said, "After a long absence from singing, we are eager to join our voices together, to hear the overtones in the room, to tune our chords and shape phrases—to make music! There is no better time to use our music to bring hope and beauty so desperately needed in the world today."
Jennifer earned a bachelor's degree in piano and English with a minor in art from Rockford College, a master's degree in choral conducting from Northern Illinois University, and a post-master's performer's certificate also from NIU. She has taught music courses and applied lessons at all levels from preschool through college, and has decades of experience directing auditioned and non-auditioned choirs.
Since 2014, she has served as the Director of Music at Gary United Methodist Church in Wheaton where she directs several choirs, oversees the music ministry, and leads the annual festival choir and orchestra.
Jennifer and her husband, Rob, live in West Dundee. Their two daughters are married and live close by. The family enjoys special occasions together with good food, board games, and grand-dogs. Jennifer also loves traveling, attending concerts, and wandering through the Art Institute.
She says, "I have always admired GEWC—their artistry, their ideals, and the joyful experiences they bring to the community. I am honored to help carry forward their great traditions and to lead them in new musical adventures."
This email address is being protected from spambots. You need JavaScript enabled to view it.