As we continue to look at some of the pieces in the Chorale's upcoming Christmas concerts, our Ensemble director and accompanist Mac Willaert talks about one of his favorites—Spotless Rose by Ola Gjeilo.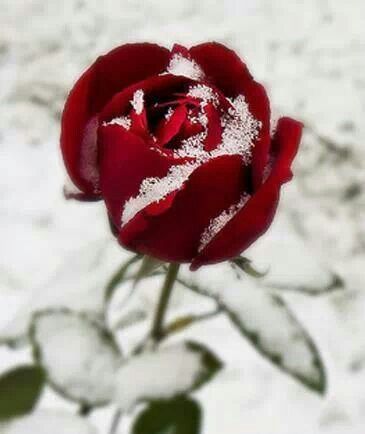 In the midst of my second year with the Glen Ellyn-Wheaton Chorale, it seemed fitting that I make my big "Director's Notes" debut! We'll give Mr. Greg Wheatley a week off as we take a look at one of the Ensemble's pieces for the season, a gorgeous a capella choral piece titled Spotless Rose.
When I first took the position of director of the Glen Ellyn-Wheaton Chorale Ensemble, one of my very first tasks was to begin assembling the Ensemble's program for Wintersong 2016. It took me no time at all to make my first selection; I have always been thoroughly moved by Lo, How a Rose E'er Blooming, perhaps my favorite traditional Christmas carol, and I couldn't resist the opportunity to bring an arrangement to life with my new group of talented singers. In fact, we even used it as their audition piece for the Ensemble! Needless to say, we crafted and tuned that piece over the course of months until it was prepared as a truly beautiful moment in the midst of a spectacular concert.
For this season, I wanted to branch out and perhaps include some arrangements and pieces I was wholly unfamiliar with. I stumbled upon Spotless Rose, written by Ola Gjeilo. Having been familiar with Gjeilo's work and highly admiring it, I gave it a listen and was immediately certain that we must take a stab at it. The piece was in Norwegian, Gjeilo's native language, but came with English language text as well, so there was no hesitation to lock in this brand-new, exciting piece, certainly unlike anything we'd done before with the Ensemble. Then, of course, I took a look at the translated text to see what the core of the piece was all about:
A Spotless Rose is growing, sprung from a tender root,
Of ancient seers' foreshowing, of Jesse promised fruit;
Its fairest bud unfolds to light amid the cold, cold winter
And in the dark midnight.
The Rose which I am singing, whereof Isaiah said,
Is from its sweet root springing in Mary, purest Maid;
Through God's great love and might, the Blessed Babe she bare us
In a cold, cold winter's night.
Those of you familiar with Lo, How a Rose E'er Blooming are permitted a chuckle at my expense; in my quest to find something new, daring, and drastically different, I had stumbled on a different arrangement of what is essentially the same, classic text from Lo, How a Rose. A cruel twist of fate indeed. But, alas, one does not look a gift horse in the mouth, especially when the gift horse is presenting such a beautiful piece of choral music. The tune and the setting will be wholly unfamiliar, even to those who love the classic carol as much as myself, but I suppose we will simply have to make it an annual tradition to incorporate it in one form or another! I do hope our singers and our audience enjoy the richness in this expressive, moving setting of a truly classic Christmas text.
We are very excited to be bringing Wintersong 2017: Christmas with the Glen Ellyn-Wheaton Chorale to College Church in Wheaton, IL on Friday, December 1 and Saturday, December 2. Ticket information is available on this page, and we look forward to bringing you a concert of Christmas cheer!