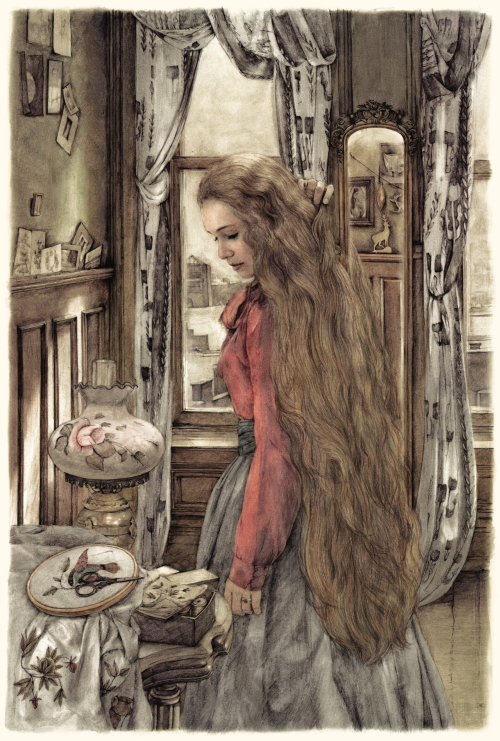 We hope you will join us on December 2 or 3 for Wintersong 2022: The Best Gifts!
German artist Sonja Danowski created the illustrations we will enjoy during Greg Wheatley's dramatic reading of "The Gift of the Magi." Sonja's soft textures and warm palette evoke the tender feelings of O. Henry's beloved story. She shared her thoughts with us...
It has been over a century since O. Henry wrote the story. So much has changed since then, but there is a sustaining force that transcends all: the feeling of affection, compassion, and sensitivity to the needs of loved ones. Love flows through us in thoughts and feelings, and it can be shared in gestures and in the beautiful language of art and music. It means so much to me that at this concert two forms of expression meet to celebrate the importance of love together. I thank you from the bottom of my heart.
We invite you to enjoy this concert, an extraordinary collaboration of many art forms—Sonja's lovely artwork, O. Henry's timeless story, Kathryn O'Brochta's ballet interpretation of "Suzy Snowflake," an array of brilliant compositions, stellar performances by Genuine Brass, percussionists, and keyboardists, and best of all, the glorious voices of the Glen Ellyn-Wheaton Chorale and Ensemble.
You, our audience, are our collaborators, too. We hope you receive as much joy from this concert as we will in singing it for you. We wish you all The Best Gifts.
Jennifer Whiting
Music Director, Glen Ellyn-Wheaton Chorale